GROUP EXPERIENCE IN LNG, LPG AND AMMONIA

Both DCS and their associates, Clarksons, have extensive experience in liquefied gas transportation and distribution. This includes the full range of internationally traded product.

Clarkson's gas brokerage team is the world's largest gas ship brokering operation, dedicated to daily world-wide gas carrier activities with specialists covering refrigerated and pressurized LPG, LNG, ammonia and chemical gases. The Gas Division coordinates with other Clarkson groups specializing in vessel sale, purchase and the group's research team.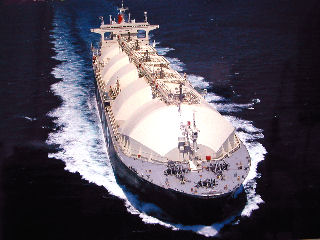 Clarkson Research Services (CRS) publishes the annual "Liquid Gas Carrier Register" listing details of all liquefied vessels which may well be the most extensively used reference handbook in the trade. CRS also publishes weekly, monthly and biannual reports covering gas vessel sales, charter rates, newbuildings, trade analyses and forecasts.

DCS experience with LNG, LPG, NH3 and other liquefied gases, is very much project oriented. Our staff and associates have a wide range of career experience, including commercial aspects of the liquefied gas business for major international corporations, project management, technical, engineering design and a wide range of gas transportation and plant operations.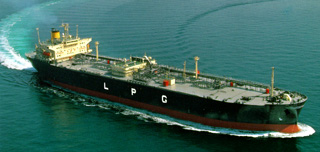 DCS has worked to put together the strategic transportation, storage and distribution arrangements for numerous grass root gas projects around the world. The DCS team is highly respected for their innovative solutions in lowering the cost of gas transport and storage.


GROUP LPG AND AMMONIA EXPERIENCE

DCS work can range from feasibility studies during the early stages of a project and may continue through analysis of transportation options, financing, tendering and bid selection, to the operational aspects of clients' shipping fleet and terminals. Throughout this process clients can benefit from the resources of the DCS/Clarkson relationship and also DCS associate consultants for any specialized support.

Where assignments call for input beyond the DCS normal field of logistics, DCS has utilized its connections to draw on the experience of a network of very well qualified associates to cover technical aspects of gas gathering, processing, liquefaction, etc., and also such areas as project development, corporate structure and marketing. DCS's capability for drawing on the support of associate consultants has the advantage to clients of rapid response to urgent workloads and in providing a good match of experience to the assignment needs.


Assignments have included
Implementation for clients of optimal logistics strategies including the securing of marine and terminal assets.


Analysis of the optimal shipping and storage contractual arrangements for various projects worldwide.


Development of LPG, NH3, and LNG specialized computer simulations and scheduling software for the analysis of transportation and storage of LPG, NH3, LNG, and chemical gases.


Design supervision and construction of various gas carriers built for clients.


Vessel design, shipyard tender preparation, yard selection, contract negotiations between shipowners and charterer, and vessel construction supervision.


LNG terminal simulation analysis leading to project tankage sizing and vessel fleet sizing for new world-scale LNG plants.