TERMINAL STUDIES
DCS logistics specialization includes extensive experience with liquid, gas and dry bulk terminal facilities. The staff and associates of DCS have international experience with both private and public terminal operations. DCS works with both terminal operators and terminal customers. The scope of past work experience includes the following:
Location studies for new terminal development; considering project requirements, property availability and development costs

Environmental / safety audits of terminal facilities and vessel movements

Terminal evaluations and appraisals including upgrade requirements and replacement values

Terminal facility planning; considering layout alternatives, future market opportunities, future customer requirements and cost / timing trade-offs

Cost reduction and efficiency improvement studies of terminal operations, communications and scheduling procedures

Storage capacity analysis, dock occupancy and demurrage reduction studies

Operational procedural reviews and documentation

Dynamic simulation modeling of berth, tank farm and pipeline operations

Modeling of complex transportation systems for terminal planning and vessel scheduling

Risk analysis / risk reduction / contingency planning

Terminal performance analysis / management and operational benchmarking

Terminal market supply / demand analysis

Identification of terminal / distribution options for producers in selected markets

Project economic evaluations

Terminalling service cost studies and contract negotiations

Assistance with identifying opportunities, acquisitions, divestitures and joint ventures-including project evaluation and negotiation.

LNG terminal simulation analysis leading to project tankage sizing and vessel fleet sizing for new world scale LNG plant.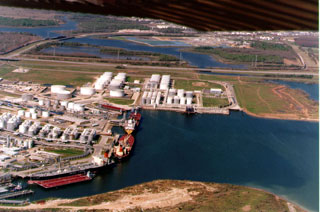 EXAMPLES OF RECENT TERMINAL PROJECTS
DCS provided an extensive network study for a dry bulk product exporter to Asia
Review of shipping options; vessel sizes / delivery points / delivery frequency

Investigation of dry bulk terminal, warehousing and bagging options; considering the continued use of existing sites or their closure and development of new ones at ports throughout Asia

Computer simulation and modeling of shipping, terminalling, land mode delivery and inventory costs under various options; recommending preferred options; this resulted in both alteration of warehousing locations and modification of shipping arrangements
DCS provided the initial analysis of terminal concept options for a major Latin American petrochemical complex requiring export facilities for bulk liquids, liquefied gases, dry bulk, and containerized cargoes
Identification and review of various dock options, including evaluation and efficiency measurements of existing facilities, development of new private facilities, and joint use of existing or proposed third-party facilities

Evaluation of long term project needs; considering project development scenarios, likely vessel size alternatives

Conceptual engineering of primary options to develop preliminary capital cost estimates

Economic modeling of options, considering capital and operating cost tradeoffs, and likely phasing of projects.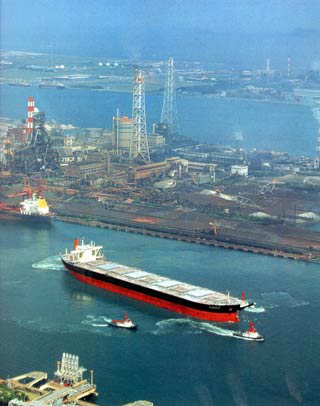 DCS performed a risk analysis of a major petrochemical company's private bulk liquid terminal facility
Identified types of risks distribution facilities were exposed to and projected likely probability of such events occurring

Calculated likely consequences of such events on the distribution facilities and their effect on both the distribution facility and the plant operations itself

Investigated facility modifications that could be made to either reduce the consequences of such risk events or provide a cost effective contingency plan for dealing with it
A U.S. refiner sought DCS assistance to constrain a high demurrage problem while avoiding major terminal investments
DCS analyzed trading, chartering, communications and operations of the terminal and the financial impact of constraints

Over 50 recommendations for procedural changes at both headquarters and terminal were implemented

Cost of refinery terminal constraints on process plant operations and the external distribution system was estimated to be three to four times that of demurrage

Annual audits have shown changes have saved over $2 million / year and improved terminal throughput with no capital expenditure
A DCS project employed advanced computer modeling techniques to study contemplated changes to a company's integrated docks and storage and pipeline system connected to 3 independent refineries
A dynamic simulation computer model was employed to optimize storage, pipeline batching, dock utilization, segregation and redistribution for up to 30 different crudes

The model was proved to be consistent with operational procedures and corporate staff were trained in it's operation for planning and scheduling studies
A joint venture between DCS and Dowden Enterprises published the Waterborne Terminals Register (WTR) and WTR Contact Database
The WTR provided detailed information on over 1250 locations where petroleum / chemicals could be shipped and received; details of storage, dock restriction and logistical connections were included

The WTR also listed over 350 terminal projects underway and included informative papers on terminal activities.